New Mexicans
for
Science
and
Reason present
LEARN HOW TO DO SUDOKU!

(As Seen on KOAT-TV, Jan. 14th, 2006!!)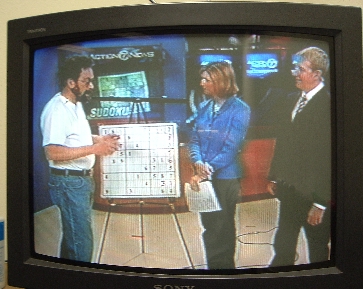 Here is a Puzzle...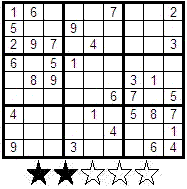 And here are HINTS on Solving this and other Sudoku puzzles.
(Click on image thumbnails to see them enlarged in their own window)
Additional Tips:
Never guess, unless it's a last resort! If you must guess, try doing so on a transparency (overhead preojector) page with a grease pencil, which allows you to "take back" incorrect guesses.
Use Logic When You Can
Guessing Can Lead to Misery
There is no Harmony