New Mexicans for Science and Reason
presents

NMSR PUZZLES


Send Puzzle Answers To:
WebMaster Dave Thomas, nmsrdaveATswcp.com (Help fight SPAM! Please replace the AT with an @
WHEN ARE PUZZLES UPDATED?
Since they are tied to our hard-copy newsletter and monthly meetings, look for Puzzle Updates, usually on the Friday before the Second Wednesday of each Month!
Next Puzzle Posting: February 3rd (or so), 2017

JANUARY 2017 PUZZLE - "Keys to the Answer"
Submitted by Dave Thomas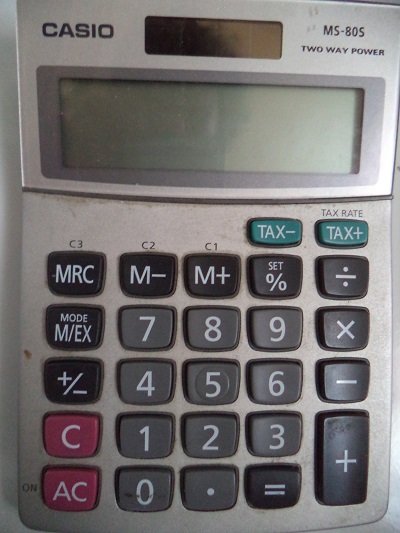 Consider the calculator above. Assume that some non-zero number such as 1.0 has been placed into memory (MRC = memory recall). Now, consider the following sequence of calculator key strokes.

The February Bonus: If the sequence above is repeated many times, what is the eventual value of MRC, and how is that related to the first key in the sequence (7)?
Hall of Fame (January Puzzle Solvers):
Paul Braterman (UK)
Rocky S. Stone (NM)
Mike Arms (NM)
Eric Hanczyc (WA)