New Mexicans for Science and Reason
presents

NMSR PUZZLES


Send Puzzle Answers To:
WebMaster Dave Thomas, nmsrdaveATswcp.com (Help fight SPAM! Please replace the AT with an @
WHEN ARE PUZZLES UPDATED?
Since they are tied to our hard-copy newsletter and monthly meetings, look for Puzzle Updates, usually on the Friday before the Second Wednesday of each Month!
Next Puzzle Posting: August 8th, 2021

JULY 2021 PUZZLE - "A Liar in the Family"
Submitted by Dave Thomas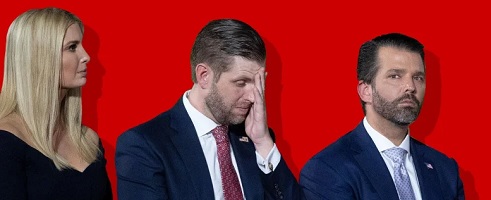 A prominent political family became entangled in a tax fraud scheme. Four members of the family were deposed together, and their dysfunctional, alcoholic lawyer told each one to give only two statements at the deposition: one true, and one false. The family took this advice to heart, and each gave their two statements accordingly.
Melania said "I didn't cheat! It was Eric."
Don Jr. said "Melania cheated. It wasn't Eric."
Eric said "It wasn't Don Jr. It wasn't Ivanka."
And Ivanka said "It wasn't Eric. The cheater was me!"
The July Bonus:Who is the cheater?
Hall of Fame (July Puzzle Solvers):
Mike Arms (NM)
Earl Dombroski (NM)
Rocky S. Stone (NM)
Keith Gilbert (NM)
Gene Aronson (NM)
Harold H. Gaines (KS)
Austin Moede (NM)