New Mexicans for Science and Reason
presents

NMSR PUZZLES


Send Puzzle Answers To:
WebMaster Dave Thomas, nmsrdaveATswcp.com (Help fight SPAM! Please replace the AT with an @
WHEN ARE PUZZLES UPDATED?
Since they are tied to our hard-copy newsletter and monthly meetings, look for Puzzle Updates, usually on the Friday before the Second Wednesday of each Month!
Next Puzzle Posting: May 6th(or so), 2016

APRIL 2016 PUZZLE - "Really Rolling Now!"
Submitted by Dave Thomas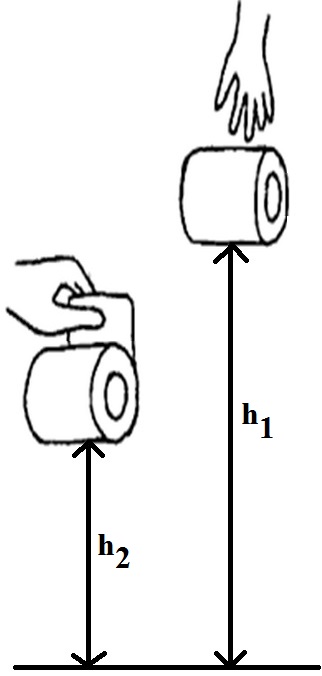 Given the moment of inertia for a toilet paper roll from last month, suppose that two identical rolls are dropped at the same time. The first roll is dropped from a height h1, and allowed to free-fall to the floor. The second roll is held onto by someone's hand at a height h2, and unrolls as it falls.
The April Bonus:Assuming that the drop height is small enough that the roll's moment of inertia remains constant during the fall, what is the ratio of h2 to h1 to make the rolls land at the same instant?
Hall of Fame (April Puzzle Solvers):
Keith Gilbert (NM)
Eric Hanczyc (WA)