New Mexicans for Science and Reason
presents

NMSR PUZZLES


Send Puzzle Answers To:
WebMaster Dave Thomas, nmsrdaveATswcp.com (Help fight SPAM! Please replace the AT with an @
WHEN ARE PUZZLES UPDATED?
Since they are tied to our hard-copy newsletter and monthly meetings, look for Puzzle Updates, usually on the Friday before the Second Wednesday of each Month!
Next Puzzle Posting: January 5th, 2020

DECEMBER 2019 PUZZLE - "Fantastic Football Picks"
Submitted by Dave Thomas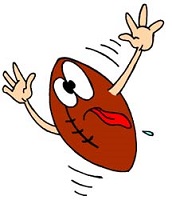 Alissa and Greg are participating in an office NFL pool. This week, with 14 of 16 games played so far, they are tied for first place, with 12 correct picks each. For the remaining two games in the week, Greg and Alissa have chosen different teams for both games.
The December Bonus:(A) What is the probability that Greg and Alissa will be tied at week's end?
(B) If there were four games remaining, and Alissa and Greg picked different teams for all four, what is the probability that Greg and Alissa will be tied at week's end?
(Extra Credit) If there were n games remaining (n = any positive even number), and Alissa and Greg picked different teams for all n, what is the probability that Greg and Alissa will be tied at week's end? (Assume that overtimes will be used until a clear winner emerges for each football game; no ties allowed.)
Hall of Fame (December Puzzle Solvers):