New Mexicans for Science and Reason
presents

NMSR PUZZLES


Send Puzzle Answers To:
WebMaster Dave Thomas, nmsrdaveATswcp.com (Help fight SPAM! Please replace the AT with an @
WHEN ARE PUZZLES UPDATED?
Since they are tied to our hard-copy newsletter and monthly meetings, look for Puzzle Updates, usually on the Friday before the Second Wednesday of each Month!
Next Puzzle Posting: October 3rd(or so), 2014

September 2014 PUZZLE - "Faster than g?"
Submitted by Dave Thomas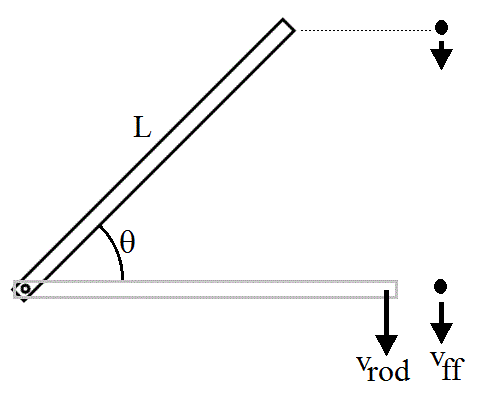 A hinged rod of length L is held at rest at an angle θ, and then released. At precisely the same moment, a steel ball is released from the same height as the top of the rod.
The September Bonus:If vrod is the speed of the tip of the rod as it hits the flat table top, and vff is the speed of the free-falling steel ball as it impacts the same table top, what is the ratio of vrod to vff ?
Hall of Fame (September Puzzle Solvers):