New Mexicans for Science and Reason
presents

NMSR PUZZLES


Send Puzzle Answers To:
WebMaster Dave Thomas, nmsrdaveATswcp.com (Help fight SPAM! Please replace the AT with an @
WHEN ARE PUZZLES UPDATED?
Since they are tied to our hard-copy newsletter and monthly meetings, look for Puzzle Updates, usually on the Friday before the Second Wednesday of each Month!
Next Puzzle Posting: November 6th, 2022

OCTOBER 2022 PUZZLE - "Uphill Both Ways"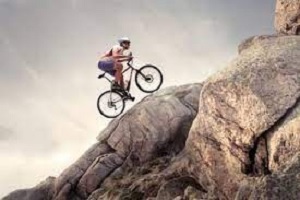 Submitted by Dave Thomas
Jake was late for band practice, because he underestimated the time it would take to ride his bicycle uphill. The uphill trip from Jake's home to the practice house takes 12 minutes longer than the downhill trip back home. Jake's uphill speed is 6 mph, and his downhill speed is 10 mph.
The October Bonus: (A) How far is Jake's home from the practice house? (B) How many minutes would it take Jake to get to practice if the road was flat the whole way?
Hall of Fame (October Puzzle Solvers):
Mike Arms (NM)
K. Sengupta (INDIA)
Paul Braterman (UK)
Rocky S. Stone (NM)
Earl Dombroski (NM)
Harold H. Gaines (KS)
Keith Gilbert (NM)