New Mexicans for Science and Reason
presents

NMSR PUZZLES


Send Puzzle Answers To:
WebMaster Dave Thomas, nmsrdaveATswcp.com (Help fight SPAM! Please replace the AT with an @
WHEN ARE PUZZLES UPDATED?
Since they are tied to our hard-copy newsletter and monthly meetings, look for Puzzle Updates, usually on the Friday before the Second Wednesday of each Month!
Next Puzzle Posting: February 6th(or so), 2015

January 2015 PUZZLE - "Moving Sidewalk"
Submitted by Dave Thomas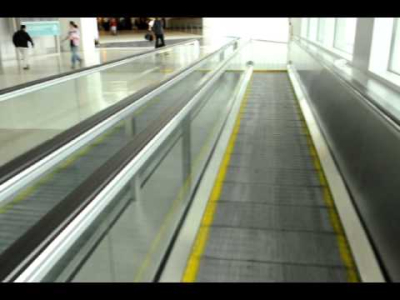 When his parent's holiday flight was cancelled because of snow, bored little Bobby decided to do some physics experiments on the Moving Sidewalk. He found that it took three minutes to go the length of the Sidewalk if he walked at his normal speed in the same direction as the Sidewalk was moving. He also found it took him six minutes to go the same length walking normally in the "wrong" direction.
The January Bonus:When the snow caused a blackout, the Moving Sidewalk stopped working. How many minutes did it take Bobby to walk the full length of the disabled Sidewalk?
Hall of Fame (December Puzzle Solvers):
Paul Braterman (UK)
Eiichi Fukushima (NM)
Mike Arms (NM)
Eric Hanczyc (WA)
Keith Gilbert (NM)
Gene Aronson (NM)
Terry Lauritsen (NM)
Harold H. Gaines (KS)
Rocky S. Stone (NM)