New Mexicans for Science and Reason
presents

NMSR PUZZLES


Send Puzzle Answers To:
WebMaster Dave Thomas, nmsrdaveATswcp.com (Help fight SPAM! Please replace the AT with an @
WHEN ARE PUZZLES UPDATED?
Since they are tied to our hard-copy newsletter and monthly meetings, look for Puzzle Updates, usually on the Friday before the Second Wednesday of each Month!
Next Puzzle Posting: May 9th, 2021

APRIL 2021 PUZZLE - "Herd Immunity"
Submitted by Dave Thomas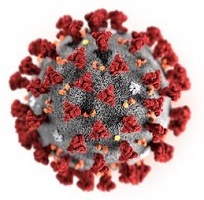 If a new disease-causing virus comes along with a "spread factor" R0 of one new infection per infected individual, a possible pandemic will fizzle out, with no need for mass vaccination. For R0 = 10 new infections per each infected person, however, about 90% of the population will need to be vaccinated to prevent a new pandemic.
The April Bonus:If the novel coronavirus of 2019 has an R0 of 3, what percent of the population should be vaccinated to prevent a new pandemic?
Hall of Fame (April Puzzle Solvers):
Earl Dombroski (NM)
Paul Braterman (UK)
Keith Gilbert (NM)